The Pen Pal Program At The Viscardi Center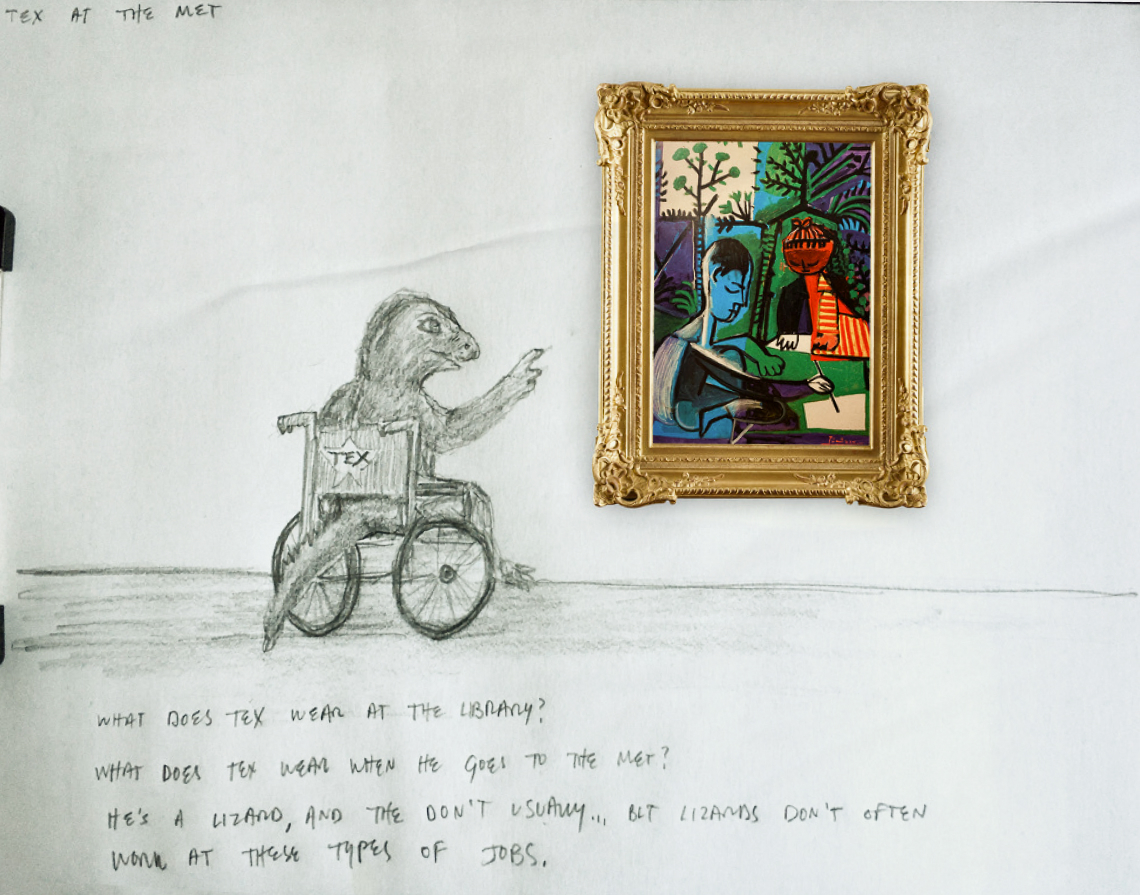 The Pen Pal Program
At The Henry Viscardi School at The Viscardi Center
The Henry Viscardi School has a Pen Pal Program, for its students to develop their writing and language skills, connect them to a larger community and expand their thinking, creativity and curiosity. Upon learning of this, the connection between the students at the school and Tex seemed happily inevitable. We are honored be invited to bring our new project, "Words With Tex" to the Viscardi School's Pen Pal students in the 3rd, 4th and 5th grades.
Tex and the students have begun to correspond, and they are beginning to work on their own book of letters about great things.
"Ask Tex"
Questions Big & Small

This project has an "Ask Tex" component – a time when students can interact with him about a dilemma they are facing and would like guidance about. With his wealth of experience at the Help Desk, he is eager to share what he has learned.

When I Grow Up

Children ages 6-11 in different ways begin to consider what they will be "when they grow up". This is often considered the very important imagination phase of this process. As one hundred percent of the students graduate the Henry Viscardi School at The Viscardi Center and go on to college, employment or community-based programs, this is a significant subject for all of them.

Tex has already begun to serve as a bridge to bring worlds and others from outside the walls of the classroom into the lives of the students. Who would not want this strong but mighty lizard on their side to help them be able to both dream and to act.
About the Henry Viscardi School
Founded in 1962 by Dr. Henry Viscardi, Jr. the Henry Viscardi School is an accredited school that offers children (Pre-K through age 21) with severe physical disabilities and who often require life-sustaining medical treatment throughout the day, a traditional educational setting. Its specialized, accessible setting provides a fully-enriched academic program, a variety of therapies, assistive technology and medical supports to students who may otherwise need to receive instruction in their homes or a hospital.
Its core academics are combined with robust cultural enrichment that enable students to be active, independent, self-sufficient participants in society.
The School That Love Built
–
By the Henry Viscardi School Class of 2016